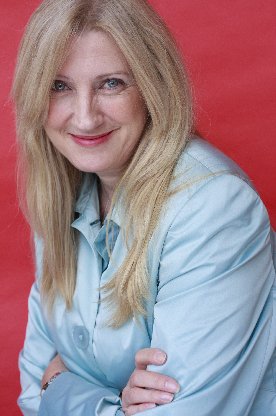 About Gayle Ackroyd Gibson
Gayle The Performer
Gayle Ackroyd is an engaging performer. She has appeared on festival and night club stages all across the country. Venues include: The Calgary Stampede, Mariposa Music Festival, Harbourfront Water's Edge Cafe, Brampton Folk Festival, Toronto Blues Society's Women's Blues Review, the C.N.E., Manitoulin Island Folk Festival, the Hamilton Blues Festival, Albert's Hall in Toronto, Hugh's Room, Orillia Blues Festival, and London's Home County as the lead guitar player in the all girl band the Tulips, and most recently The Rose Theatre in Brampton Ontario.
Songwriting Workshops and Grants
Gayle has hosted numerous songwriting workshops, including the TV series "It Started with a Song" on Graham Cable. Awards include a Top Ten placement for "Train of Love" in radio station Mix 99 FM's songwriting competition, and Toronto Arts Council and FACTOR grants that allowed her to spend time writing in Nashville. Her workshop skills are honed through her regular teaching activities.
Singing Teacher and Vocal Coach
Gayle has been teaching music lessons including singing, guitar and piano for several years at Long & McQuade Brampton, and now in Guelph, Music from the Heart (private lessons for Catholic Schools) and guitar lessons at Guitar Girl in Toronto.
TV and Radio Appearances
Highlights include CBC Radio's Later the Same Day, The Dini Petty Show, and "Shades of Blue", a documentary on Canadian Blues artists seen nationally on CBC-TV.
Radio Interview with Gayle on CFRU 93.3 FM Click Here to Listen
Personal Life
Gayle was born and raised on a dairy farm and spent her teens in Brampton. She attended Sheridan College in Oakville for the Musical Theatre Program and spent the majority of her adult years as a resident of Toronto. She worked with many musicians honing her skills as a guitar player and consistently hired vocal coaches to develop her singing voice. Gayle worked in hundreds of films while she wrote and recorded the songs for her Anything But Blue CD, distributed by itunes and CD Baby. Anything but Blue reflects Gayle's performance style, Country, Blues, Folk and some Zydeco. Her distinctive personal style has been described by Lenny Stout In the Toronto Star as "a whole lot of tender, and a little bit tough." Gayle had stopped touring long enough to have a very wanted and long awaited baby; she couldn't put that on hold forever. Now she is back performing again with a depth of experience and a new sensibility of what life is all about
Discography
Gayle's past discography includes the single "Don't Mess up a Good Thing", which made the charts in Europe and North America, and her 1994 release Hard Luck Town, featuring "Hot Breeze Blowin", which received airplay in 17 European countries. On "Anything But Blue" 1997 the thirteen tunes producer Mark (Joe) Fournier chose from a pool of forty Ackroyd originals display the full range of Gayle's creative force. The recording features Ed Kopala on guitars, Mark Mariash on drums, Drew Birston on bass, and Gayle on acoustic guitar, with guest musicians Chris Whitely, Dennis Keldie, and producer Fournier adding spice to this potent musical brew. "Women be Wise" Blues CD released 2007 includes songs by B.B King, John Hiatt, Bonnie Raitt, John Jackson and Gayle Ackroyd. The self penned "Never Felt Blue like this before" received an Honorable Mention in the blues Category, Songs from the Heart Songwriting Competition 2006.
New CD "Give it all you Got" includes 11 original songs and two covers by The Neville Brothers and Steve Winwood is reminiscent of 1970's music. It was co-produced by Cam MacInnes and Pacy Shulman whom also mixed, engineered and mastered the collection of 13 songs.